FRAC-CHEM offers a full-line of liquid chemicals that include both custom-formulated and commodity-oriented products.  All of our products are rigorously tested to ensure optimal performance in the field.
CHEMICALS
FRAC-CHEM offers a complete line of custom-formulated and commodity-oriented chemicals used in liquid fluid systems for hydraulic fracturing, stimulation and coiled tubing.
Acid Corrosion Inhibitors
Breakers
Biocides
Buffers
Corrosion Inhibitors
Clay Stabilizers & KCL Substitutes
Cross-linkers
Diverting Agents
Foamers / Defoamers
Friction Reducers
Gelling Agents
H2S Scavengers
Iron Control Agents
Scale Inhibitors
Surfactants
EQUIPMENT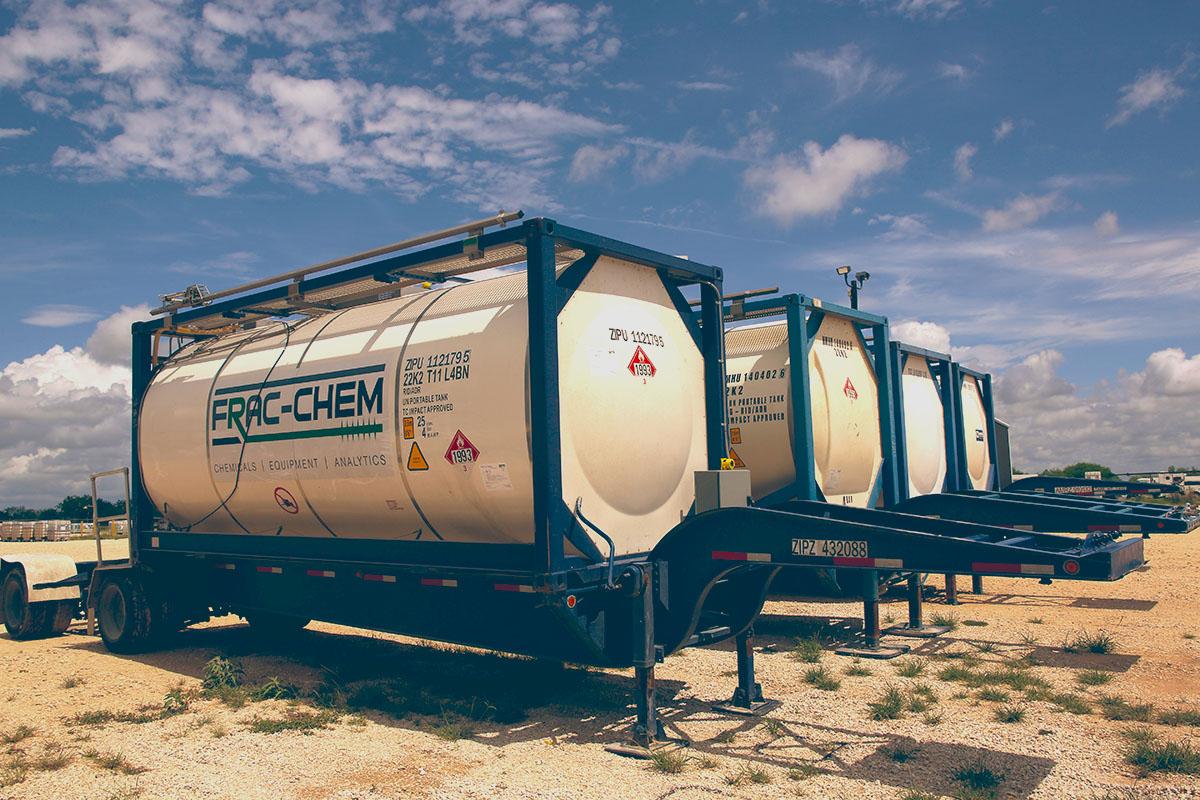 FRAC-CHEM offers a variety of standard and sensor-enabled equipment options to aid in the transportation, storage and application of bulk liquid chemical products.
Bulk Transports
Bulk ISO Containers
Bulk, Round Bottom Storage Tanks
FRAC-CHEM's proprietary FracVue remote monitoring system provides real-time, field-level oversight and management of bulk liquid chemical inventories.
Track the location and movements of assets being used in the field
Provide real-time access to product levels from the palm of your hand
Allow for seamless and efficient scheduling of product replenishment activities
SUPPORT SERVICES
LABORATORY SERVICES
Our team of highly experienced chemists stand ready to assist customers with product assessments and fluid building needs. They remain involved throughout the entire job to ensure success in the field.
STORAGE & DISTRIBUTION
Our team of logistics professionals are second to none in their attention to detail and commitment to providing exceptional customer service.
PRODUCT DEVELOPMENT / TOLL BLENDING
Our team is committed to the success of our customers and consistently seeks out opportunities to collaborate on the development of new products or simply providing outsourced manufacturing for their proprietary formulations.